What We Do
---
Our team of young professionals is lead by experts and benefits from guidance of several internationally reputed Legal advisors and experienced experts.
---
We assist Indian students seeking admissions in globally recognized education programs offered by famous academic institutions all over the world.
---
Abroad Studies Consultant is a leading provider of student recruitment solutions in India. Our recruitment solutions are more than a range of products – our dedicated staff of recruitment professionals work hand in hand with institutions to reach their goals.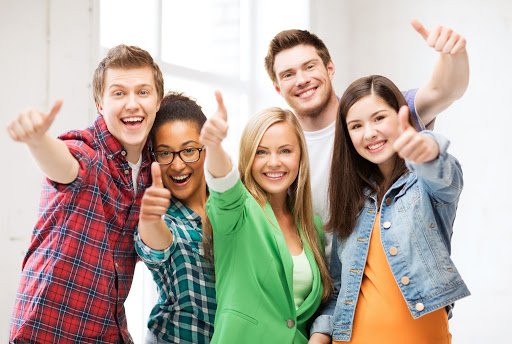 About Us
---
ASC is providing overseas education service since Early 2019, we have successfully sent 500 student so far. We have tie up and collaboration for about 1500+ universities around the world and we are working for all reputed countries. ASC's prime focus is to Concentrate on PUBLIC university, Hence student have higest exposure towards education and job.
---
As overseas education is more popular among students in recent trends, our consultancy service would help in achieving your dream within a short period of time and also we make procedures easy for you. We assist you and grow with you in your achievement. ASC has been effectively working for students helping them to aim their education in different countries. We have tie up with many top universities worldwide where students are allowed to choose different courses and training programs which help them academically.
Career Planning and Course Selection
We guide students through a series of questions based on their area of interest to find solutions best suited to their profile, ensuring that the best Career is selected. By Considering academic performances, We look at their career choices and then their background and aspiration levels and advice on core issues.
Visa and Travelling Assistance
As of now ASC having 98.7% success rate in VISA, For visa success ASC will train the student for VISA Interview conducted by Consulate, ASC will also provide list of questions and guide student for how to answer. Success of VISA depends on UNIVERSITY SELECTION, VISA DOCUMENTATION, VISA INTERVIEW, SHOW MONEY
---
Documentation Assistance and Offer letter procedures
We at ASC, on finding Aspirants destination, guide you through documentation preparation and we will get offer acceptance from corresponding univeristy..
Country/University Selection
With proper planning session, Aspirants will be provided with list of countries and univeristies which suits their requirement and interest.
---
Accomodation Assistance
Our team at ASC, intending to provide the Aspirants with various accommodation options available at each country/univeristy as per the Aspirant's preference.
Departure Arrangements
Our team at ASC organizes a proper session will for the students who obtain the visa and ready to fly. We are given about the destination countries culture, climate & lifestyle.